Edward Cullen lovers, this compilation is for you 💔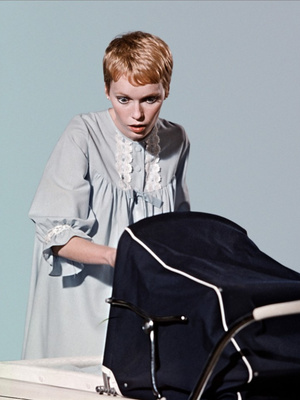 Rosemary's Baby (1968)
In the first part of Breaking Dawn, Bella learns of her pregnancy, and it turns out that her baby is half-vampire. This harms her health and her condition worsens every day, but she decides to keep the baby.
The story was inspired by the movie Rosemary's Baby, a cult horror movie about a demon child. So if you love the fourth part of "Twilight" the most, then you will surely like this tape.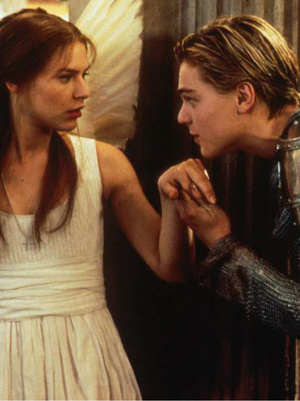 Romeo + Juliet (1996)
New Moon is a lot like Shakespeare's Romeo and Juliet. It's a sequel to Bella and Edward's love story, with an emphasis on the hardships they face together. The climax of the film comes when Edward believes Bella has committed suicide and then wants to kill herself too.
Bella hurries to save him, and in the end he and Edward manage to avoid this Shakespearean tragedy. The tone and style of Romeo + Juliet will especially appeal to Twilight fantasies: sincere, emotional, romantic and full of teenage anxiety. And there is also Leonardo DiCaprio 🙂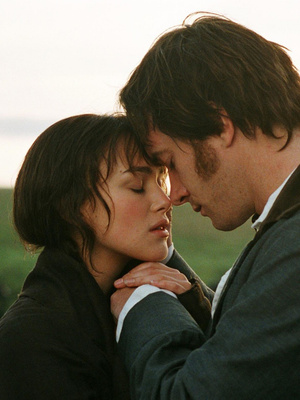 Pride and Prejudice (2005)
Twilight is primarily a love story, so fans will certainly appreciate the adaptation of classic English novels.
The 2005 adaptation of Pride and Prejudice is a vibrant, beautiful and sentimental movie about two people who have serious social problems. Also, Edward fans will appreciate Mr. Darcy;)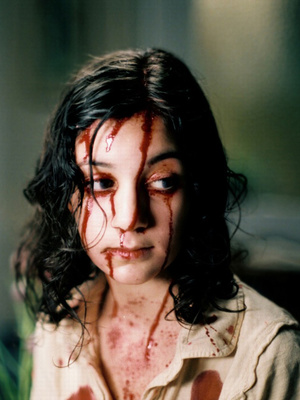 Let Me In (2008)
Like Twilight, Let Me In is a love story between a human and a vampire. However, the characters in this Swedish film are much younger, and the themes raised by the writers are darker and heavier.
The protagonist, a young vampire, poses a much greater danger to humanity than the "vegetarians" of the Cullens. Despite its darker motives, Let Me In is a touching story of loneliness and love that viewers see through the eyes of children.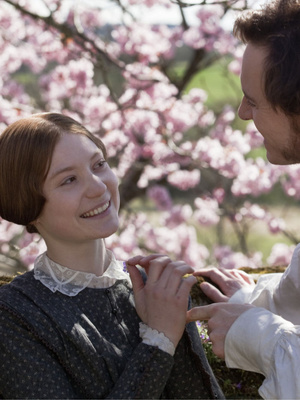 Jane Eyre (2011)
In some moments, "Twilight" echoes "Jane Eyre". At the center of these works is a girl who feels lonely and moves to a new place. In addition, both Bella and Jane fall in love with men whose personalities are shrouded in mystery. Both Bella and Jane are young and inexperienced, but they know perfectly well what they want from this life.
Both works are rather sad, but the ending of the heroes will definitely be happy ✨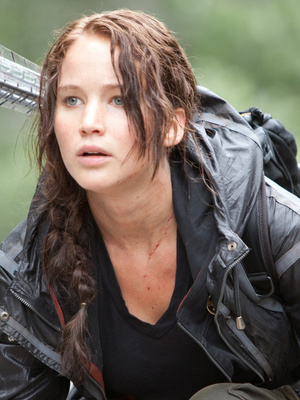 The Hunger Games (2012-2015)
If you like Twilight because it is a young adult genre, then the Hunger Games are for sure. Three books and four films that tell the story of the growing up and adventures of several teenagers. There is also a love triangle there, as in Eclipse.
This, however, is where the similarities end. After all, the action of the "Hunger Games" takes place in a dystopian future, where teenagers are forced to fight for survival.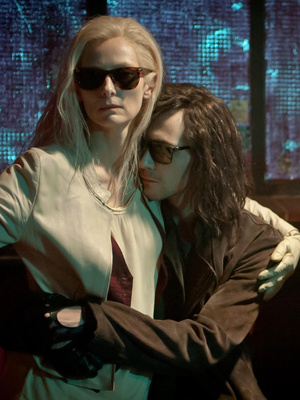 Only Lovers Alive (2014)
"Only Lovers Left Alive" is another vampire love story that Edward Cullen himself would have checked out. This is a tense and philosophical picture of two ancient vampires trying to make their way into the modern world.
This is a completely different look at "epic love", but there is no less romance;)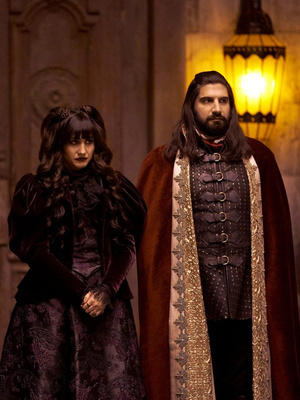 Real ghouls (2014)
As the name suggests, you've probably guessed that Real Ghouls is a comedy. About vampires who are trying to take root in the modern world. The script was written by Taika Waititi (he also played one of the main roles) and made fun of many cinematic clichés about vampires.
So if you just want to laugh and relax, but have vampires in the movie, then you should definitely check out Real Ghouls.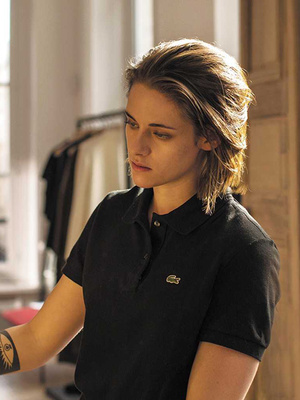 Personal shopper (2016)
Kristen Stewart's performance in Twilight not only made her a household name, but also helped Bella Swan become completely real. But, perhaps, she played even better in the film "Personal Shopper" – this was her second project with director Olivier Assayas.
Her character is as sad as Bella in "New Moon", although her problems are even deeper and darker. She plays a girl looking for her brother's ghost – a touching story of loss and inability to let go.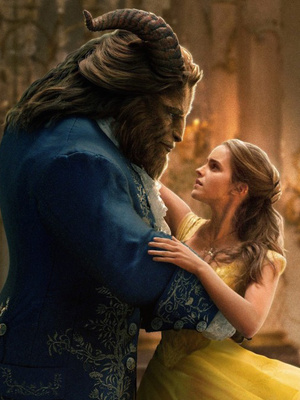 Beauty and the Beast (2017)
If you enjoy both parts of Breaking Dawn, be sure to check out the beautiful Disney adaptation of Beauty and the Beast.
Belle, like Bella, is a girl who escapes to book worlds from a boring life. Everything changes when she meets a dangerous creature on her way, but in the end she gets to know him better and falls in love with him. Very similar to Edward and Bella 🙂